The house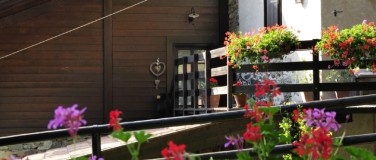 Il Sambuco Bed & Breakfast is the ideal option for a short holiday or a relaxing stopover on a long journey, but more than that, it is a chance to savour all of the charm of an authentic Trentino mountain farmhouse.
Indoors and out, the tone is set by the tasteful recent conversion, which uses natural materials to retain the character of the original early 19th-century building and harmonise with the evocative woodland setting.
Countryside and Character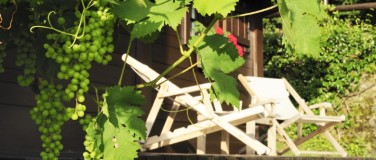 Old farm buildings meticulously converted for maximum comfort, plus authentic, natural produce and a warm family welcome: this is the simple recipe that makes Il Sambuco so unique, a special place full of character and charm, surrounded by nature.
Il Sambuco Bed & Breakfast is located on the slopes of Mount Panarotta in the eastern Lagorai Mountains. This is Trentino, one of the most picturesque regions of Italy, whose Dolomite Mountains are recognised by UNESCO as a World Heritage Site. Here, the history of the landscape is interwoven with that of its inhabitants against a backdrop of rare natural beauty.
Winter/Summer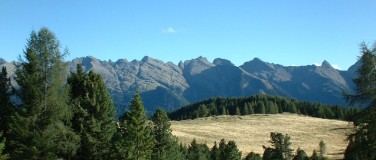 The summer is ideal for excursions into the mountains and Nordic walking in the adjacent Valle dei Mocheni, which is also known as the valle incantata, the "enchanted valley". It is noted for its distinctive, Germanic dialect, but it is the stunning scenery, with its variety of natural colours, that will linger longest in the memory. Rustic paths weave between traditional farm buildings and settlements, and on through the woodland and meadows of the stirring, wild countryside. Enjoy a relaxing stroll through ancient Alpine pastures to a mountain refuge or, for something a little more adventurous, cast your eyes to the peaks of the Lagorai mountain range.
Fancy a dip? The crystal-clear, Blue Flag-certified waters of Lakes Caldonazzo and Levico are waiting. So, too, are the spas at Lake Levico and Lake Vetriolo, while the fascinating environmental artworks of the Arte Sella collection are also within easy reach.
In winter, the Panarotta ski resort is just a few minutes' drive, while the historic city centres of Trento (with the MUSE science museum designed by Renzo Piano) and Rovereto (with is MART museum of modern art) are well worth a visit.
With attractions like these so close to hand, Il Sambuco Bed & Breakfast makes the perfect base for a holiday at any time of year, whether it is art, sport or the natural world that interests you, or even all three.